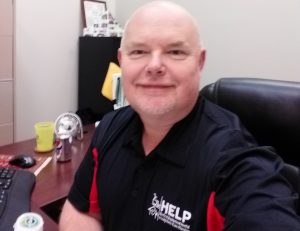 We'd like to welcome Tom Neal to HELP!  Tom joined the HELP family as Executive Director in October 2018.  He brings with him an extensive background of leadership, marketing and public relations.  Tom received a BS in Human Resource Management and a MS equivalent in Operations Management.  He began his career at Physicians Mutual and after being promoted through the ranks, he was a successful marketing manager, leading the team focused on nurturing customer relationships.
In 2013 he joined the team at Nebraska Organ Recovery to focus on raising awareness of the need for suitable donors.  According to the Director of Hospital Services, Tom really put Nebraska Organ Recovery on the map due to his efforts.  Ready for a new challenge, he accepted an Executive Director role that consisted of managing an early learning center, two community learning centers and a food distribution program in Lincoln, NE.
Over the years, he dedicated many years to nonprofit Boards, including 12 years with the Nebraska Kidney Association, 3 years with Community Health Charities, 6 years with Keep Nebraska Beautiful and currently he is the President of Big Canvas, a nonprofit here in Omaha.
Please welcome Tom whenever you get the chance!  His email is Tom@HelpEquipment.org.  Feel free to contact him with any questions, comments or concerns!  We look forward to seeing Tom's progress!